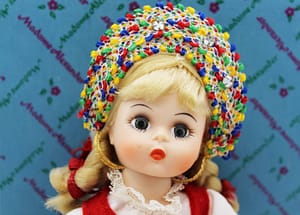 International Series Dolls
The International doll series from Madame Alexander features 8 inch hard plastic dolls dressed in the traditional costumes of counties from around the world.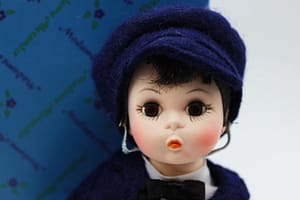 Little Women Series Dolls
These 8 inch hard plastic Madame Alexander dolls pay homage to characters from Louisa May Alcott's classic book, Little Women.
Characters pulled from the pages of some of the most beloved children's books serve as inspiration for this line of 8 inch hard plastic dolls by Madame Alexander.
Madame Alexanders line of sophisticated hard plastic 10 inch dolls showcase popular fashions throughout history in this much-loved doll series.
The Madame Alexander Americana doll series spanned every aspect of becoming and being an American, from discovery of the "new world" to all of the activities found in American culture.
The Scarlett Series of dolls by Madame Alexander featured 8 inch hard plastic dolls inspired by characters from the book and movie Gone with the Wind.
These special and limited edition Madame Alexander dolls are sought after collectors items that typically commemorated exclusive events.